Podere Boranico. The wineyard
Magic Terroir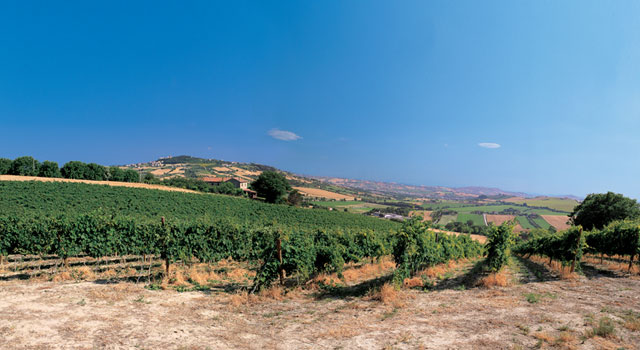 ---
In this "laboratory of the nature" Cesare Serenelli, in over 50 years of passionate activity, has maturated a viticultural experience that has allowed him to individuate a mosaic of micro-zones where, in a distance of few rows, the composition of the soil and its inclination condition significantly the physiology of the vine.
His son Alberto, with the help of the oenologist Sergio Paolucci, follows the different phases of the grapes ripening, tasting and tasting again the grapes until he is able to perceive, in the "magic" combination of natural elements such as the tannic balance, how to create the grapes selection to vinify separately in order to obtain wines with different character and body which will be refined one by one employing the best suitable woods to complete them.
The way to excellence of course is never free. The toll consists in a severe selection in the vineyard with "yields" deliberately inferior to the quantity foreseen in the disciplinary of production. The result is the production of an artisan who works in the vineyard and in the wine-cellar with the intention to pass on the emotions he feels when his "wine" is completed.